PurMed
Global
Responsibly Sourced. Highest Quality.

Physicians can now offer patients a complete line of physician grade Cannabidiol (CBD) wellness products. We partner with medical facilities that are committed to providing the highest quality of patient care to the community, driven by continuing education and cutting-edge Cannabinoid-based alternatives.
The PurMed Global Team is dedicated to ensuring that our entire line of CBD products is responsibly sourced through our proprietary seed-to-sale supply chain. This ensures that all PurMed's finished products meet the highest level of safety standards, consistency and compliance.
Why Choose CBD?
Cannabidiol, commonly known as CBD, is a unique compound found in the Hemp Plant. It is one of over 100 known active cannabinoid compounds, and unlike Tetrahydrocannabinol (THC), in its pure and crystalline form it is non-intoxicating, does not produce euphoria, or the sensation of being "high". The potential therapeutic benefits of CBD may be attributed to the mounting evidence that CBD, and other lesser researched Cannabinoids, interacts with the Endocannabinoid System (ECS), currently one of the most studied signaling systems in the body.
How Does CBD Works with Your Body?
Taken sublingually or topically, CBD is absorbed into your cells. Through the help of your body's Endocannobinoid System, CBD reacts with various receptors in the brain, organs, muscles, tissues and nerves to help regulate inflammation, pain and maintain homeostasis.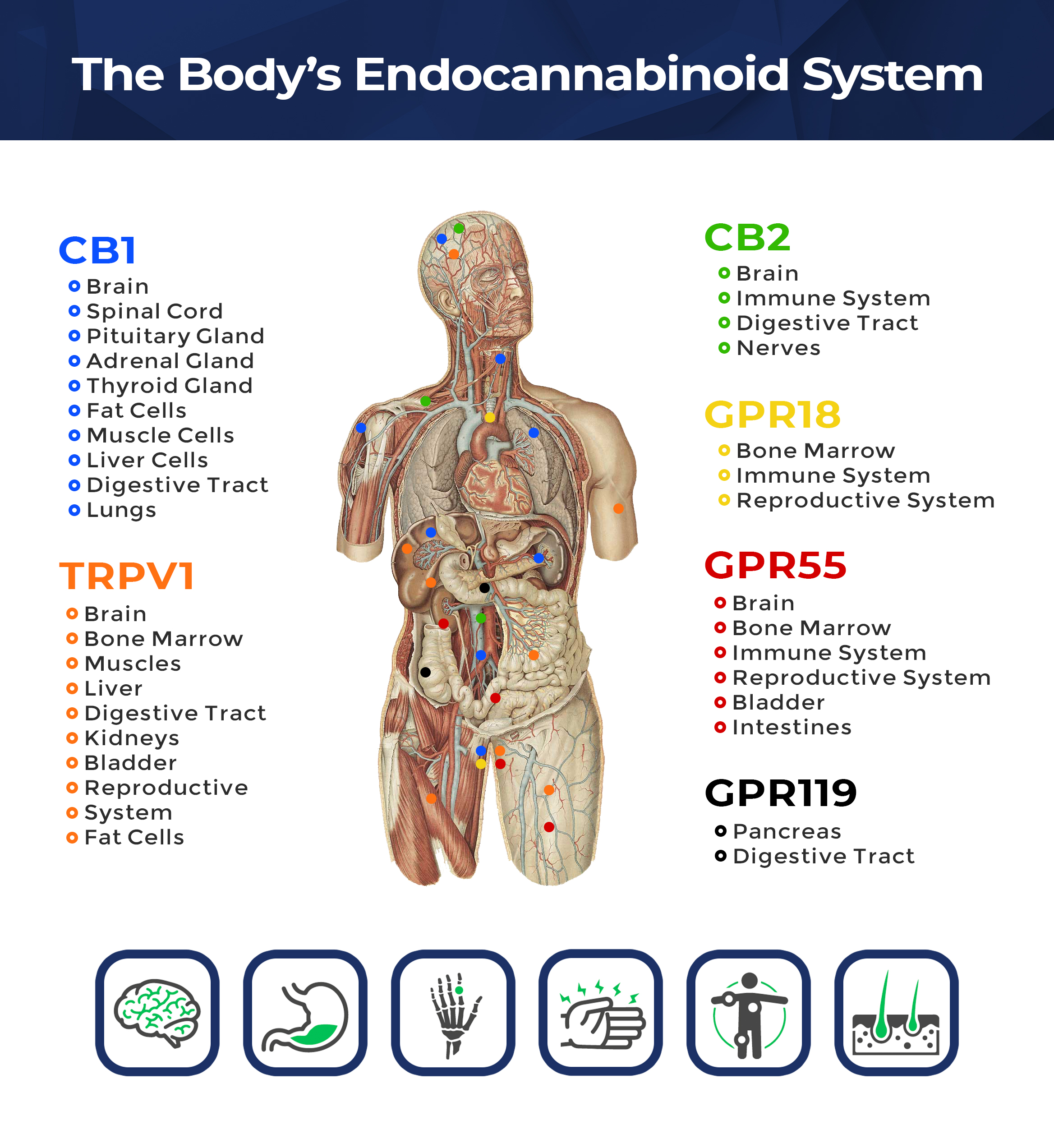 PurMed Global, Raising the Standards of Purity in the CBD Industry!